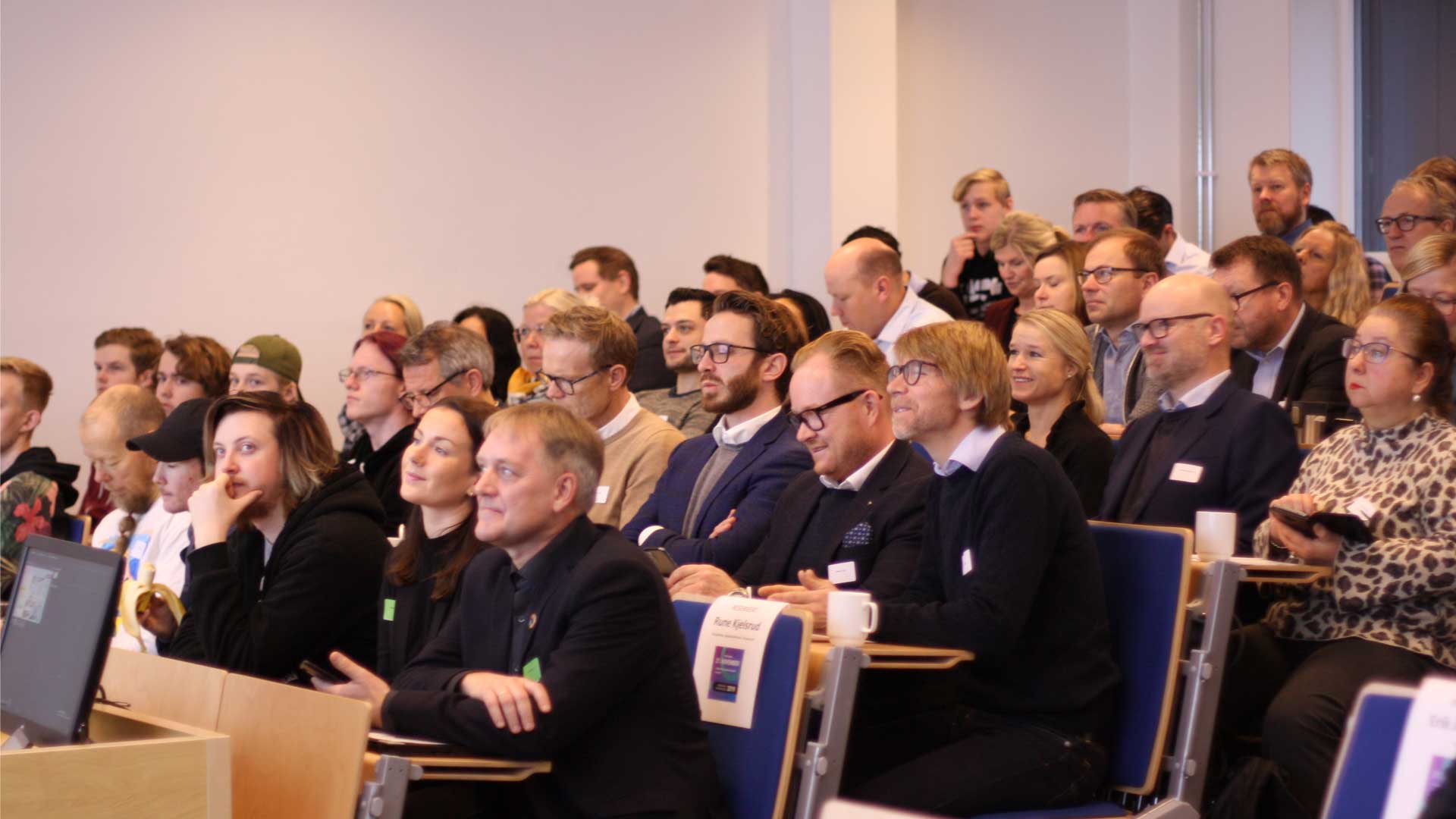 Together with the new research center CREDS - Center for Digitization and Sustainability, Høgskolesenteret, 7sterke and Klosser join forces to create a new knowledge arena for social and business development in the Kongsvinger region, called #insight. The first gathering will take place on April 7 at 1100-1230 at the college center.
- We aim to give the region increased insight into various topics that are relevant to the business community and actors who are concerned with community development, says Vegard Herlyng at Kongsvinger University College Center, Jan Egil Melby in 7streke and Lars Gillund in Klosser Innovation who together with the research center are the organizers.
#insight is a new knowledge arena where the business community, social actors and others meet to get knowledge replenishment and discuss current topics over a lunch. The event will be held 6-7 times during the year at the University College Center.
The organizer now wants to take advantage of the fact that the region has a national research center within digitization and sustainability, but will also raise other topics that are relevant to the Kongsvinger region. The theme for the first time #insight is arranged on April 7 is precisely digitization.
At the first #insight, we have brought with us the leading resources in Telenor that will tell about global digital trends and tools that change production and logistics. In addition, the head of the research center CREDS Bård Tronvoll talks about digital transformation and service identification of the industry. The event will be the first gathering where the public will have the opportunity to hear a little more about the new research center.
- CREDS will work multidisciplinary to solve challenges in digital transformation and the green shift. We live in a time where digitization is about much more than going from analog and manual systems to digital solutions. In the future, much of the work with digitization will be about integrating technology as part of the company's core area. Based on the region's industry, we will through research contribute to much important innovation work in this area, says Bård Tronvoll, professor at Høgskolen i Innlandet and research leader at CREDS.
The theme for the continuation has not been decided yet, but sustainability, the establishment of new industry, logistics and new terminals are the topics that are relevant. In addition, the organizers want people who have input on current topics to get in touch.