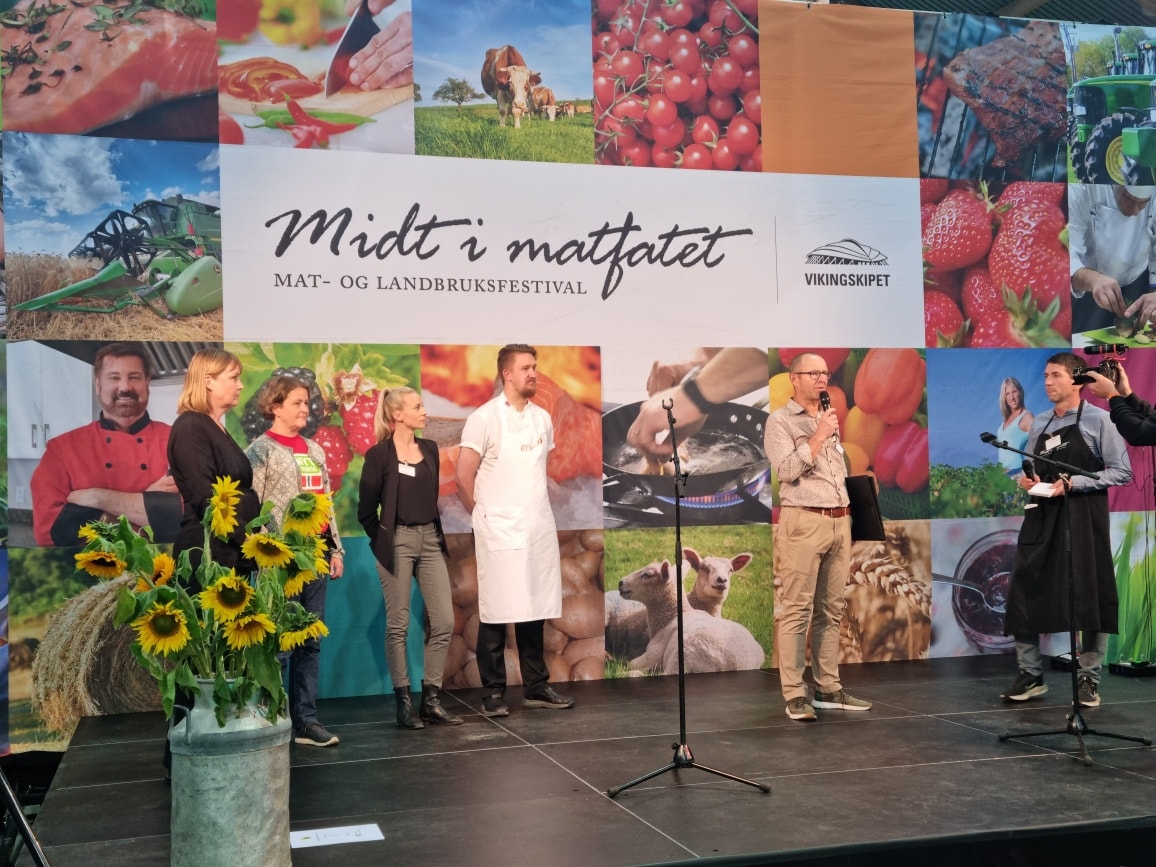 After a couple of years of the pandemic, it was finally time for the food fair in the Viking Ship in Hamar again! The organizer of the Midt i Matfatet fair offered all food regions and destination companies in the interior a place on a joint stand during this year's fair.
This year, Matruter in Gudbrandsdalen, the Hamar region and the Kongsvinger region put up a great stand with atmospheric photos and delicious samples for sale.
Our own local chef hero Max Ivan appeared at our joint stand with his people and delivered both great food and a good mood. In addition to meat products from Max Ivan and vegetables from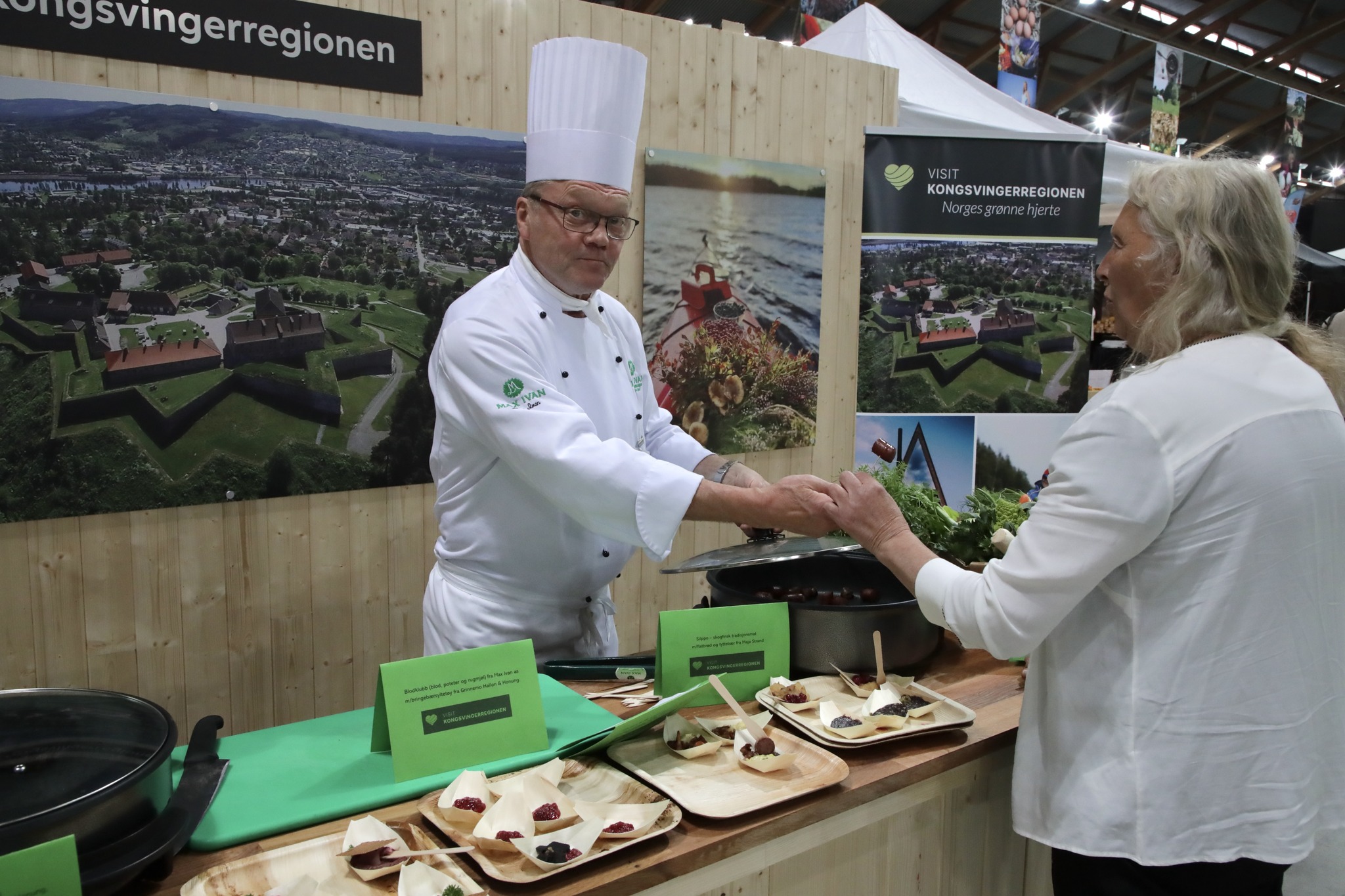 Skarstad Gartneri presented representatives from the food network Finnskogmat with wonderful products on a joint sales stand Visit Kongsvingerregionen treated them. Here you could buy both silppo and motti & pork from Finnskogen, jams, juices, jellies and chutneys and more from Ebbas Matgleder, Grinnemo Honung & Hallon and Maja Strand.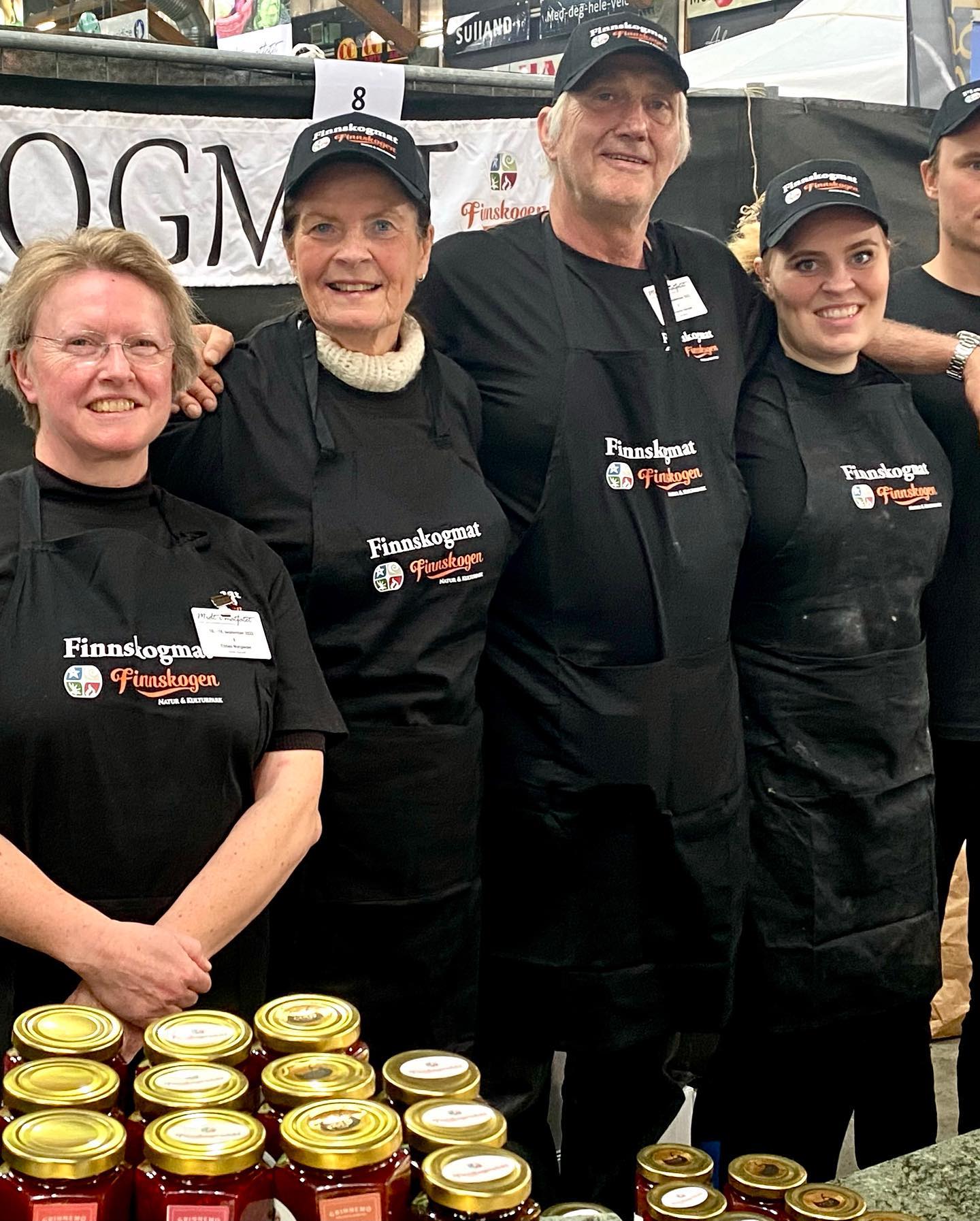 On Friday 16 September 2022, representatives from agriculture, tourism, food producers, food festivals, apprenticeship offices and municipal food gardens gathered in Hamar to start a collaboration to develop the food region Innlandet. It was agreed to collaborate on and find concrete measures on the following:
Recruitment for the food subjects
Develop the food producers
Profiling and building reputation
Develop the food arrangements we have
Work for more food from the Inland on the table
We called on the state administrator in Innlandet and Innlandet County Municipality to join us and support this work in every possible way.
The declaration of cooperation was solemnly handed over to Per Gunnar Sveen (head of the committee for industry in Innlandet county council) and Haavard Elstrand (Environment and agriculture director at the State Administrator in Innlandet), who both praised the initiative and promised that they would both support and follow up on the declaration.
Time to focus more on our local and tasty food!