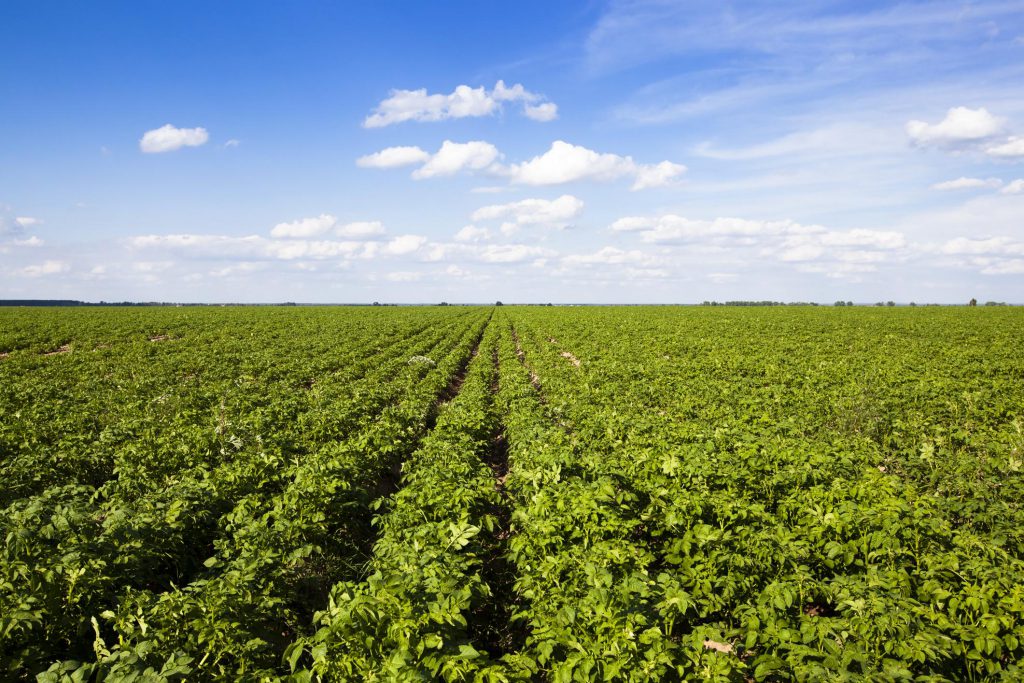 The potato is in the center when this year's Potato Scandinavia opens in Grue on 18 August.
Potato Scandinavia saw the light of day in Dagsmark in Finland in 2015, and in Norway the potato fair was held for the first time at Grinder farm in Grue in 2017. The event is wanted to be held every three years in Norway, Sweden and Finland, but has had some hiatus in recent years due to the pandemic.
But now it's happening again: on 18 August, you can once again be invited to a new round of Potato Scandinavia at Grinder farm! A total of 1500-2000 visitors are expected this day.
Grue is the largest potato municipality in the country, and it is therefore only natural that the event is added to our region, says Asbjørn Holmen in Klosser Innovation, who is in charge of the project. Here, the latest research and technology in the area is presented, and when so many relevant actors meet, this could eventually lead to further innovation, he adds.
During the fair, there are opportunities to participate in exhibitions and talk to actors in the entire potato industry. Most of the suppliers are represented to show off the latest news in potato production and tillage. Here, the equipment suppliers get a unique opportunity to show what the machines are capable of in practice. There will also be specialist lectures, where you will get the latest updates from equipment suppliers, advisers and researchers on potato-related topics.
In addition to this, you will be able to take part in a tour of the Hvebergsmoen potato packing plant, which is one of Europe's most modern packing plants. You can also experience trial fields, demo fields and large-scale fields with both existing and new potato varieties in realistic surroundings.
Stay tuned program through the day. Minibuses run a shuttle service from the car park to the exhibition area. The bus also runs to Hvebergsmoen Potetpakkeri.
At this year's fair you will find:
Machine demo in the field
Display
Experimental field under the auspices of NLR East
Lectures
Tour of Hverbergsmoen Potato Packery
Food and drink
Read more about the event here: www.potatoscandinavia.no